ORANGE PARK, Florida Driving Lessons
At 10and2trafficschool, we are dedicated to providing top-notch driving education to the residents of Orange Park, Florida. Whether you're a new driver looking to learn the basics, or an experienced driver looking to brush up on your skills, we have a wide range of programs to suit your needs.
Orange Park is a suburb of Jacksonville, located in the Northeastern part of Florida, it's an active area with busy roads and high traffic during the rush hour. It's also known for having a large presence of military bases nearby, which means that the area attracts many new residents with little to no knowledge of the local driving rules and regulations. This makes it even more important for drivers to be aware of their surroundings and to always be prepared for unexpected situations. That's where 10and2trafficschool comes in. Our certified and experienced instructors can help you develop the skills and knowledge you need to navigate the roads of Orange Park safely and confidently.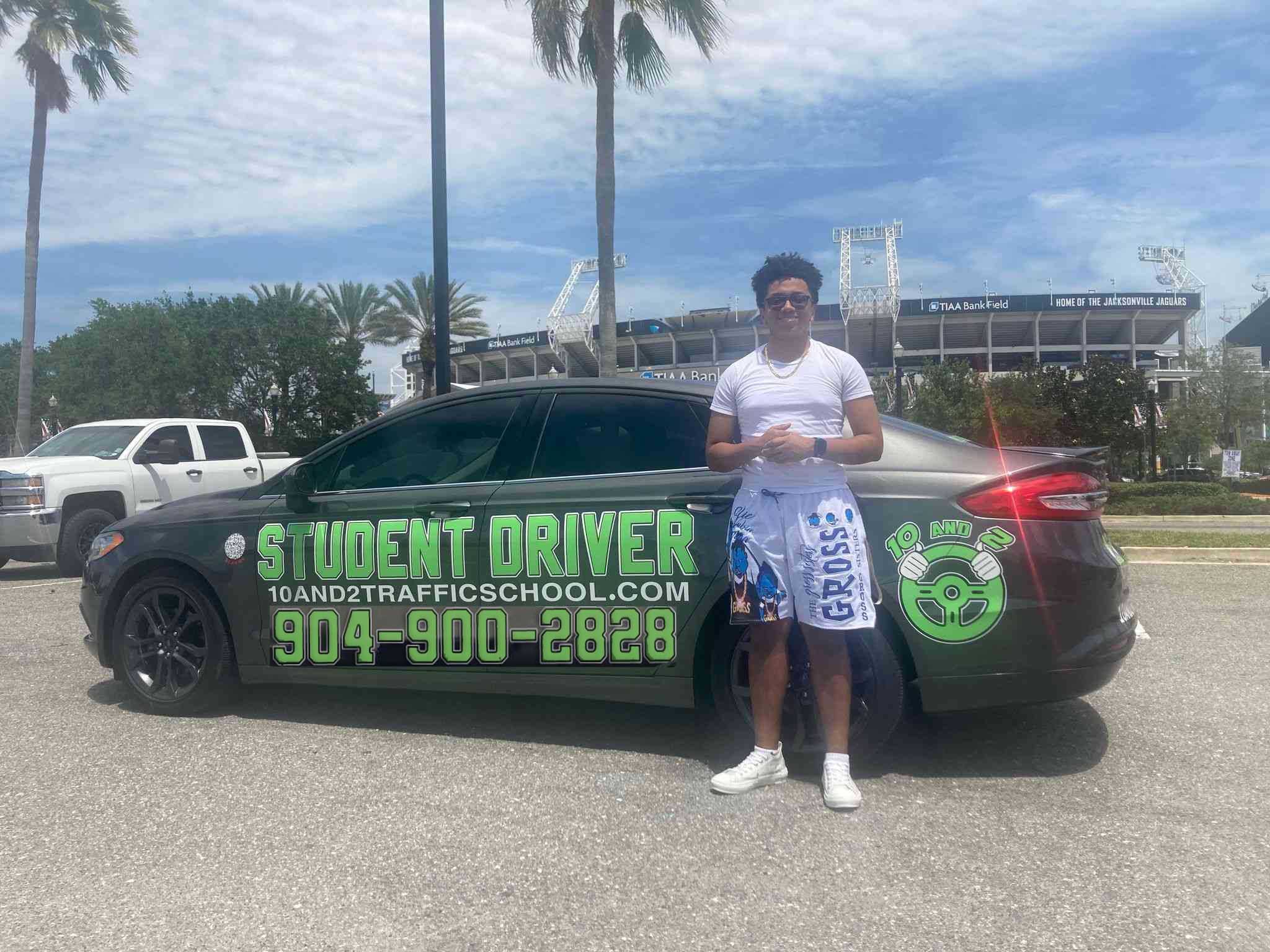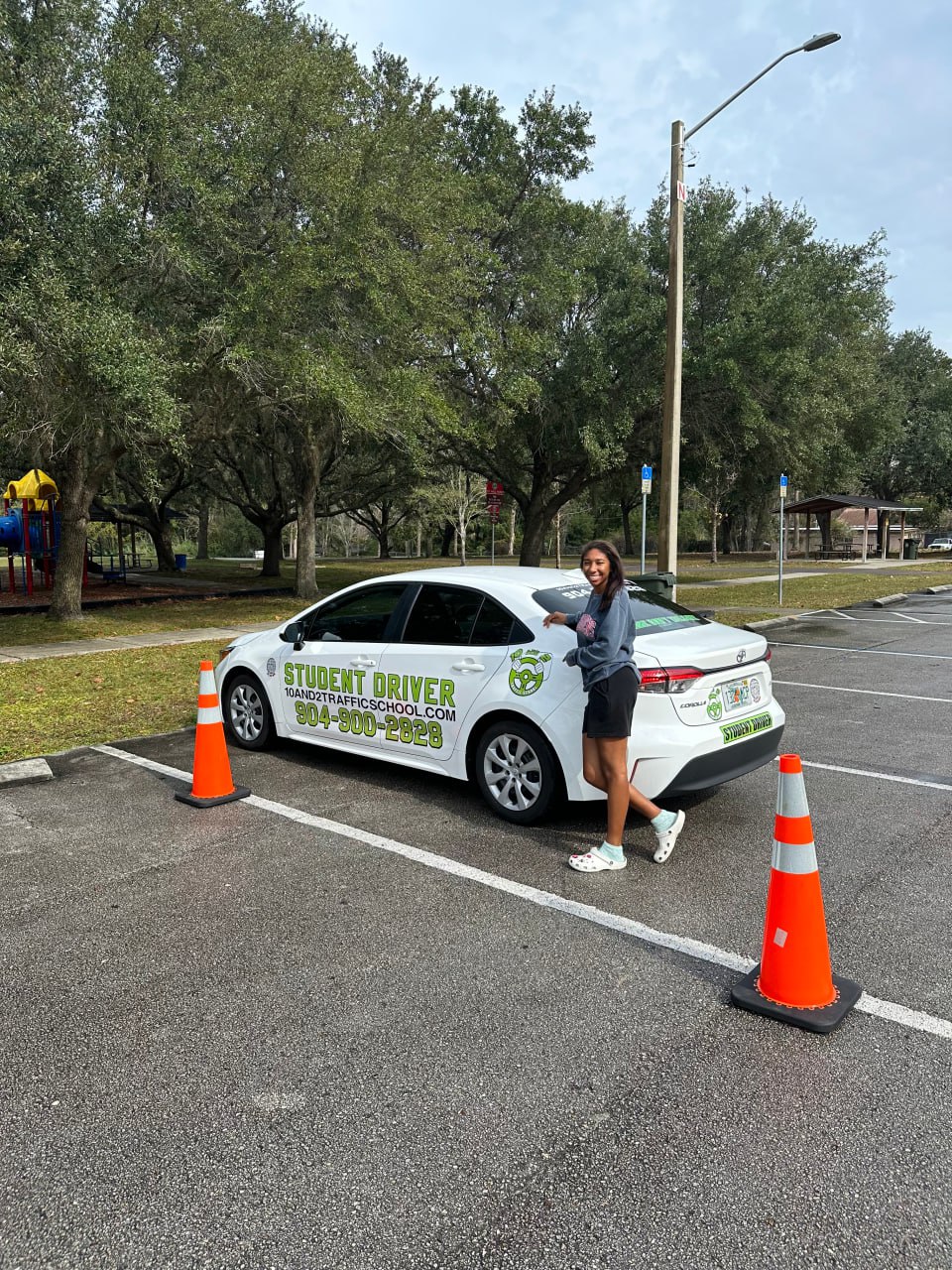 Our in-person driving lessons are taught by certified and experienced instructors who are dedicated to helping you become a confident and safe driver. With one-on-one instruction and flexible scheduling options, you can learn at your own pace and in a comfortable setting. Our traffic school and defensive driving courses, both classroom and online, will help you to learn the best practices that can help you to avoid the accidents and fines, which are crucial to know in an area that has an active law enforcement presence.
Our online insurance discount courses are a great way for experienced drivers to save on their auto insurance. Our courses cover topics such as defensive driving, traffic laws, and accident prevention, and upon completion, you may be eligible for a discount on your insurance premium. This will not only help you save money but also help you to understand the best practices of safe driving.
Finally, for new drivers, we offer general drivers education courses that cover all the basics of driving, from the mechanics of the car to the rules of the road. We provide a safe and supportive learning environment where you can develop your driving skills and gain the confidence you need to pass your driver's license test.
At 10and2trafficschool, we believe in providing comprehensive, high-quality driving education to our students. We are committed to your success and are confident that our programs will help you become a better, safer driver, equipped to navigate the busy roads of Orange Park with confidence and ease.
Antonia Moreno
June 29, 2023
The instructors at 10 and 2 Traffic School were fantastic. They made the class enjoyable and were patient with all the students. I learned a lot and had a good time!
They quickly answered the phone and returned my calls. They worked with our schedule in setting up the drive times. We unfortunately had to change one of our drive times and they were very helpful in making that happen. My daughter loved Miss. Desire the instructor. She built my daughter's confidence up.
Tatyanna Stokes
June 23, 2023
Highly recommend a great driving school very patient !!! Desire was my instructor she was awesome !!!!! I passed my driving test the 1st go round
Sheena Martin
June 23, 2023
10 and 2 Traffic School offers flexible course scheduling options, which was a major advantage for me. I was able to fit the course into my busy schedule without any issues. Their commitment to accommodating their students' needs is commendable.
Marge Lippert
June 21, 2023
My grandmother enrolled me into 10 and 2 Traffic School. Victor was a wonderful instructor. He taught me everything I needed to know about driving. He helped me overcome my fears and helped me pass my test on the first try. I highly recommend him. Gianna
Alexandra Dotts
June 21, 2023
I took 6 lessons with Desire as a teacher and nothing but a positive experience. I went from never having driven in my life to confidently passing the road test on my first try. She was extremely knowledgeable about road rules, the DMV test itself, and what was necessary to prepare. I would highly recommend this to anyone looking for driving lessons in Florida!
Ronald Anderson
June 20, 2023
10 and 2 Traffic School is a great option for anyone needing to complete a traffic course. The online platform was user-friendly and allowed me to complete the course at my own pace. The content was informative, and I appreciated the convenience of taking the course from home.
Relic Raptor
June 19, 2023
Very professional and easy to understand. Lessons are calm and detailed. The People are respectful and great at teaching others. Dave and Desire were extremely helpful and amazing at teaching everything there is to know about driving. -Chandler
Kursten Hartsfield
June 19, 2023
my driver instructor was mr.dave and i was super nervous when i started driving and now after a total of 6 2 hour lessons i feel more confident and ready to take my road test.
Storm Rosenbloom
June 16, 2023
My driving instructor was Victor, and I don't think I could've even imagined someone better to teach me. I was super nervous to do the lessons at first, but Victor's great humor and outgoing personality really helped me out. His straightforward instruction improved my driving a hundred fold. 10/10 would take another course with him anyday.
Safety on the road
starts here.
To get started with our State approved traffic courses, click the link below!
The Highway transportation system
The effects of driver attitude
The effects of restraining devices
What to do in case of a collision