Our largest plans for any skill level. These plans for extended behind-the-wheel training covers all aspects of defensive driving and our predictive driver training. Its starts with our 24- hour plan curriculum and follows up with 76 hrs of reinforced defensive and predictive advanced driving.
Includes:
100 hours of driving available in either format
A) 50 x 120 min lessons
Free Pick Up & Drop Off Service
Insurance Discount Certificate
We custom tailor every lesson plan to fit each student's needs and they can learn at their own pace.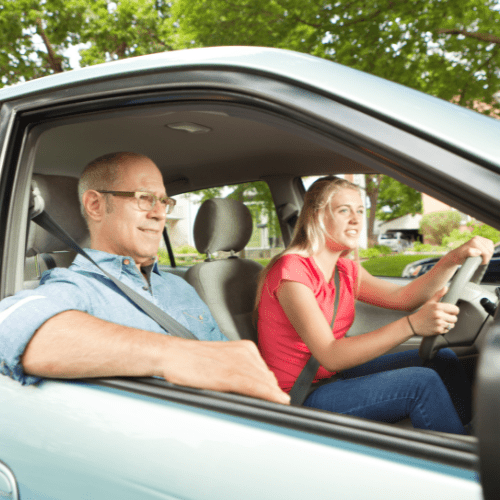 Learn to Drive the 10 and 2 Traffic School way!
Learning to drive is a process that needs to be done in a safe and controlled manner. It's a learned skill-set and one of the most important aspects to most people's lives. With today's roadways and growing number of motorists, it is more important than ever to become a safe driver. The best method to become a safe driver while acquiring your license is to spend hours of time practicing with a certified driving instructor.

Professional in-car driving instruction and experience
Background checked and state certified instructors
Modern state certified student driver cars with instructor controls
Over 50 Years of practical instruction experience from current and retired law enforcement, career, performance, and state DMV driver trainers and examiners.