Safety on the road
starts here.
To get started with our State approved traffic courses, click the link below!
The Highway transportation system
The effects of driver attitude
The effects of restraining devices
What to do in case of a collision
Learn to drive the 10 and 2 Traffic School way!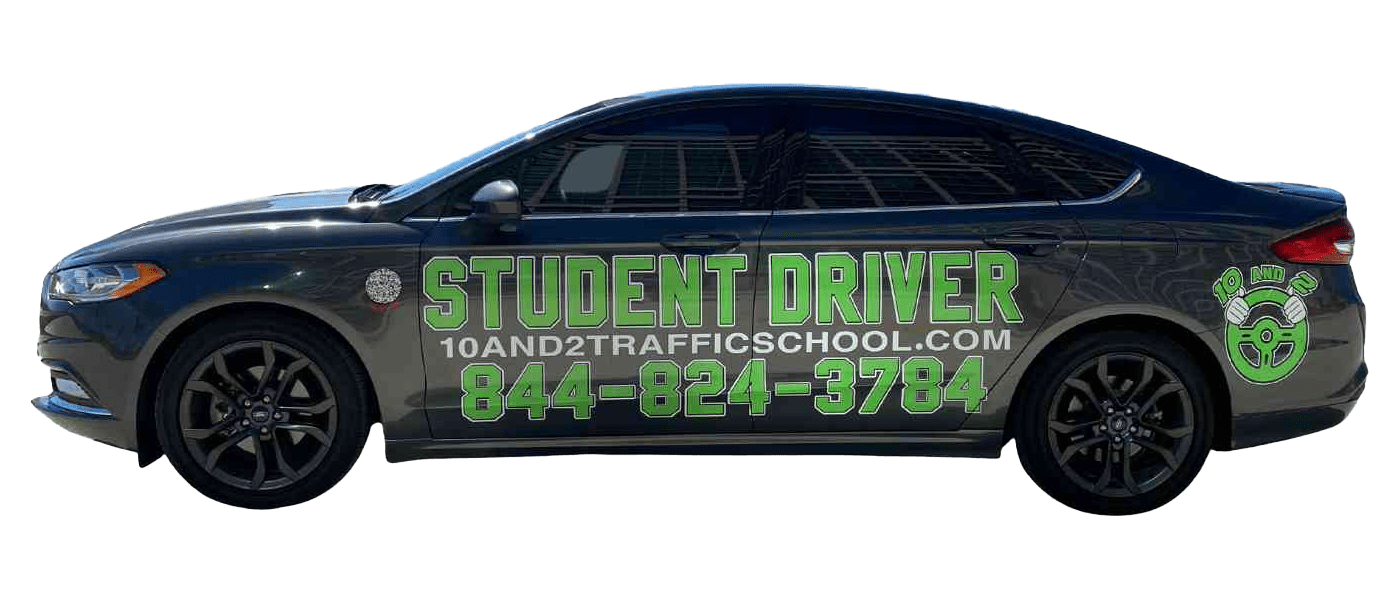 great lessons. Victor was my teacher and he was a great and chill dude. very good experience. would recommend
Shelly-Ann Peters-Williams
2023-05-08
I first reached out to 10 and 2 over a month ago. I am from the Caribbean and can already drive but I lacked the confidence driving in the U.S. 10 and 2 gave me what I needed. Gianna provided me with the necessary information for me to make a decision on the best "package" suited for my personal needs and Dave was an Excellent Instructor. He gave clear instructions, was patient and very professional. What's more important for me, I passed the road test and I am now comfortable driving on the US Roads. Thanks Dave for being AWESOME!! 10 and 2 Traffic School should be Your choice too!!
My driver instructor, Dave, exceeded my expectations and someone I learned a lot from. He's patient, gives clear instructions, calm and very knowledgeable. With his help I went from someone who was always nervous driving to being able to drive with no trouble at all! With his help I was able to get my drivers license with no trouble whatsoever. Thank you Dave!
Took the 4 hour driving course plus practice before my driving test, and I passed first time. Great instructor who helped me become confident and ready behind the wheel. Would highly recommend for anyone looking to achieve there driver's license, this is the school for you.
Amazing driving lessons and practice. Mr. Dave is an excellent instructor and helped me tons with getting ready for my test. He's very knowledgeable and smart when it comes to the road. Would definitely recommend their services.
Maria McKenzie
2023-04-26
Dave was GREAT!! Our daughter was terrified to practice driving. Dave immediately made her comfortable. She completed five two hour lessons with him and the change in her confidence has been amazing!! Highly recommend, thank you Dave!
Victor Kaplun is amazing, someone who gets me and someone who I think of as a dad. He's awesome and I learned so much about the road and how to do turns and improve on my skills as a driver. -Mike Kalesnik
I was far from a confident or safe driver realistically, 6 2 hour lessons and a caring drivers ed instructor later I feel confident whenever I get behind the wheel that I can make it safely nearly anywhere. Dave is very attentive and teaches you everything you will need and I am greatful I was able to learn from him.
I had an excellent experience with Victor, he definitely cares about the success of his students.